Elite Extrication sells the best extrication tools made and provides the best training you
can receive. WHO ARE YOU GOING TO TRUST? A SALESMAN OR A FIREMAN?
Welcome to Elite Extrication & Equipment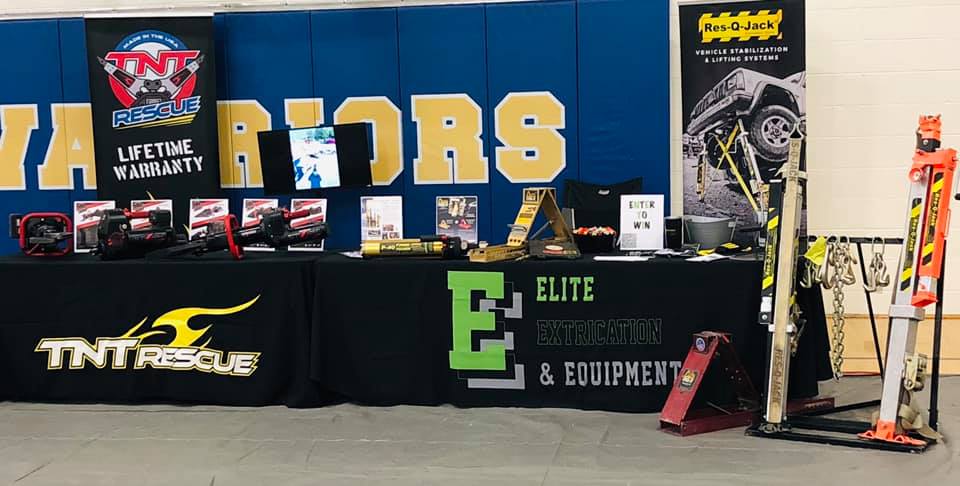 Our goal is to provide the tools and education for fellow fireman to help our community day in and day out on their worst days.
We are an established company serving the States of Idaho, Utah, Oregon and Washington with an excellent track record for the best customer satisfaction. Our quality is never compromised and we believe in keeping our customers happy by providing them with all of their extrication needs. We make ordering equipment or requesting quotes as simple as a phone call or an e-mail.
Our names are Tyler Bryner and Katy McMullen we would like to introduce you to our company Elite Extrication & Equipment. For over eight years we have been committed to providing excellent customer service and tools to all our clients. We are the local dealer of TNT Rescue Tools, Res-Q-Jack, Auto Cribs, FLIR Imaging Cameras, Pac Brackets and Starett Sawzall Blades among many other, in the State of Idaho, Utah, Washington and Oregon. Elite services new and old extrication tools, helps with the process of upgrading your current tools, in addition to selling extrication equipment.
As a career fireman I understand the need for quality tools and the importance of reliable service. I am certified to teach classes differentiating from individual departments, full academies, or a class tailored to your specific needs. Our goal is to get to know all of the departments in your area and offer each of them more information. Please feel free to call and schedule a class with us.